"That which is around me does not affect my mood; my mood affects that which is around me." – Garth Stein, The Art of Racing in the Rain
This is very true for dogs like Nellie. She brings JOY into everyones lives; to her family, to Seth, and to me.
In June 2014, Seth drove to Loudon, NH in June 2014 where a New Hampshire based retriever breeding company Rise and Shine Retrievers, had a litter of yellow labrador retrievers, one of which was the pick of the litter.
Everyone, meet Nellie, possibly the sweetest yellow lab in the Cheshire County!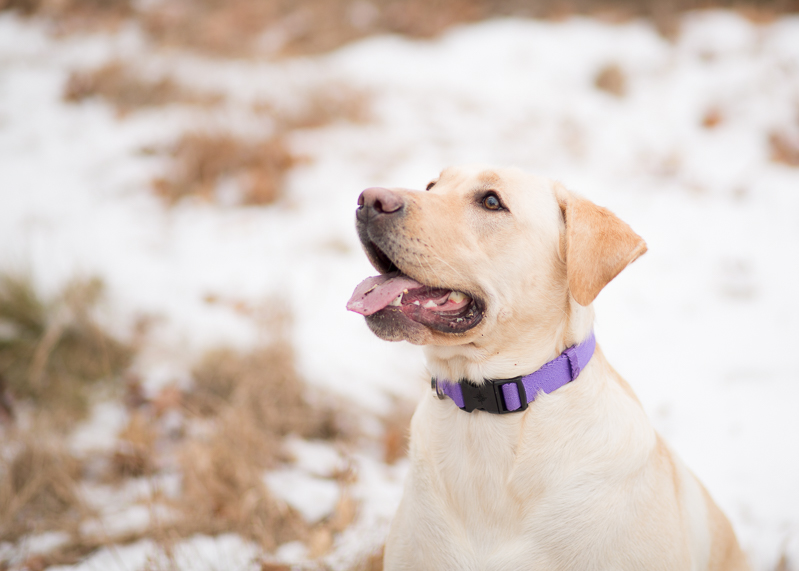 Some fun facts about Nellie:
Her name is "Benelli" named after her owner Seth's hunting shotgun.
Her favorite things to do:

Play 'Catch' with the tennis ball.
Go pheasant hunting when the season is right. When Seth puts on her hunting jacket, she knows what's to come that day.
Snuggle with all members of her family after a long hard day of hunting, or playing outside.
If you're not prepared for Nellie's attempt of licks & kisses – be warned! She carries an innocent look just before she jumps up and licks your face if she wants to show you extra love! But she will settle for simply licking your hands clean. 😉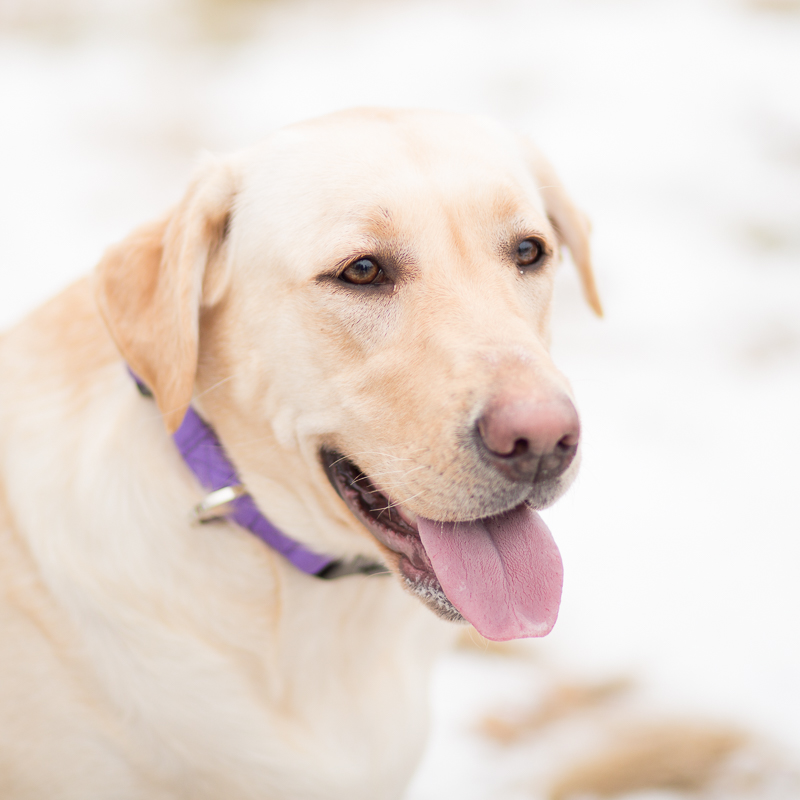 One thing about Nellie, she loves playing with her tennis balls and picking up sticks.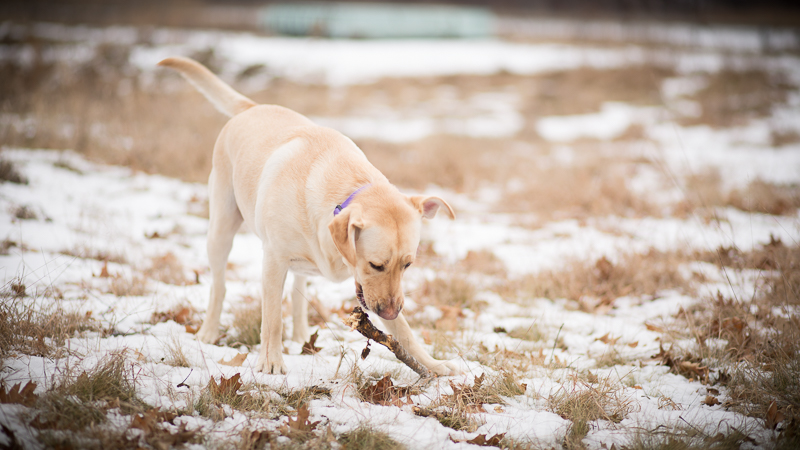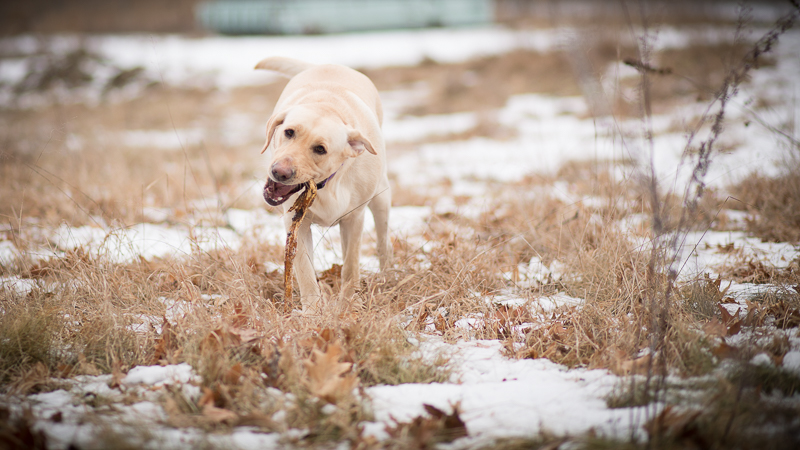 Her owner (and my boyfriend) saw this photo below and said "That facial expression is very much like her" and it's true. She has a habit of 'biting' her upper lip when she really wants her favorite tennis ball or toy.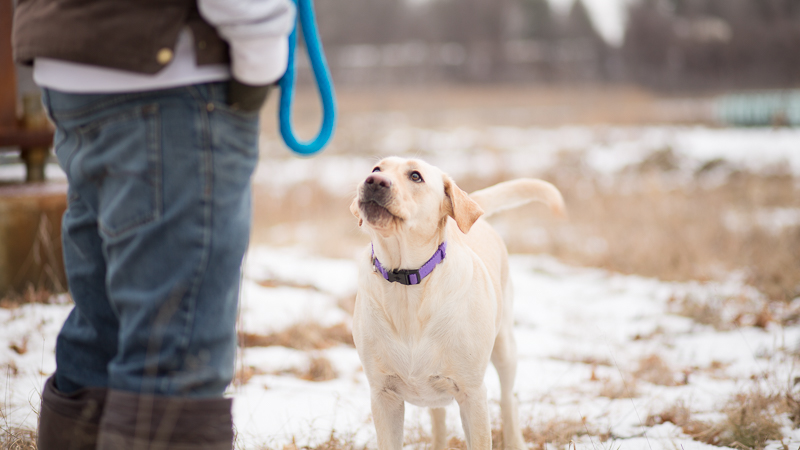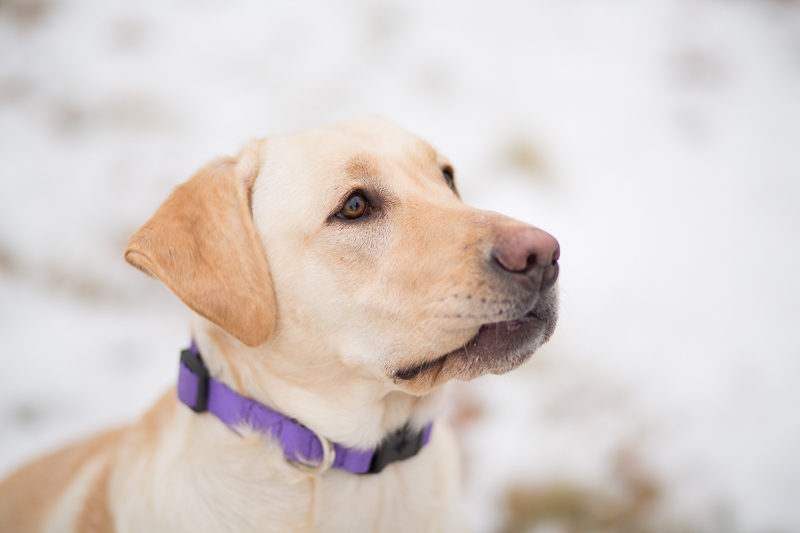 Here is Nellie looking back at us, ready for the next fetch.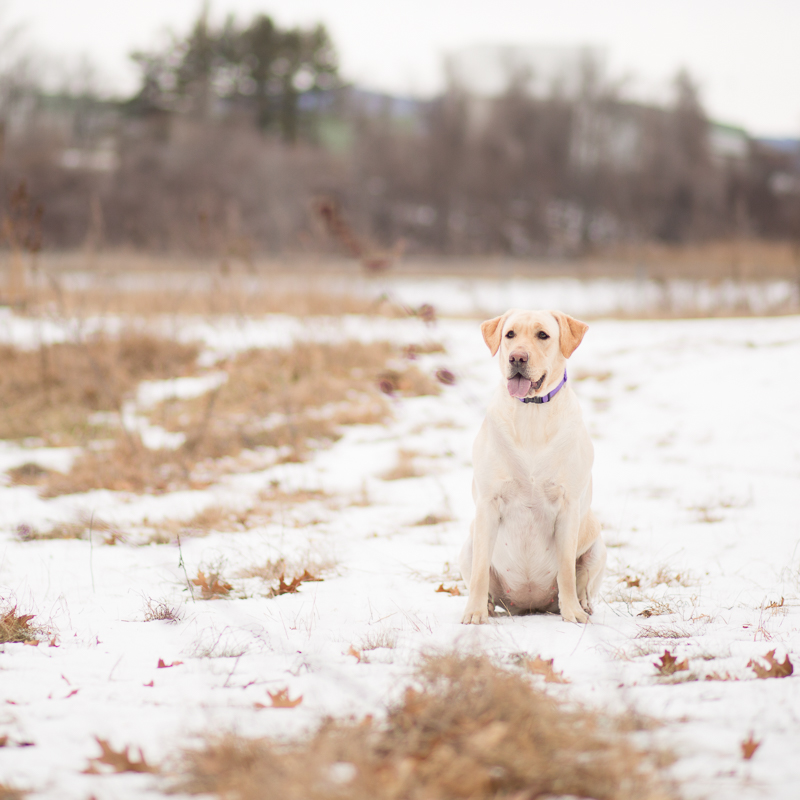 What a beautiful smile she has! I absolutely adore her.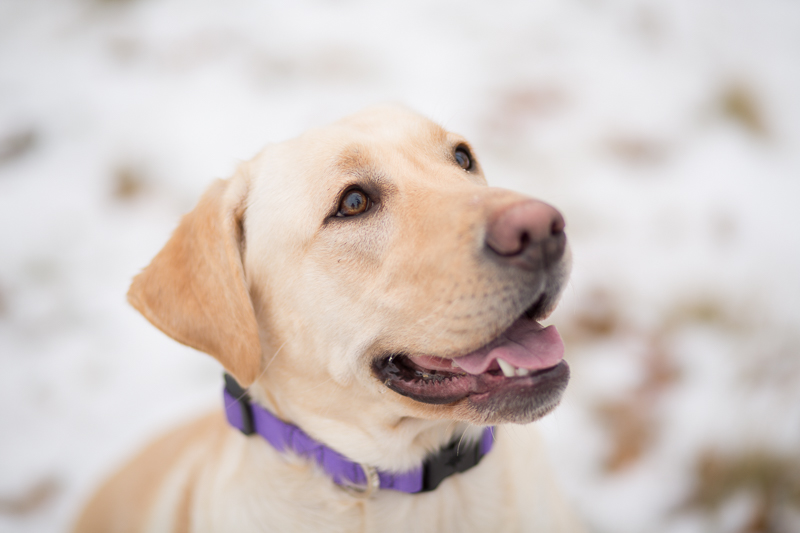 Seth and Nellie are best buddies. Together, they embark the high exciting time of pheasant hunting every autumn. Nellie loves to spend her downtime playing, play time and bird training is her "treat."
What a beautiful good dog she is! If you ever see us around, Say "Hello!" she loves meeting new people. 🙂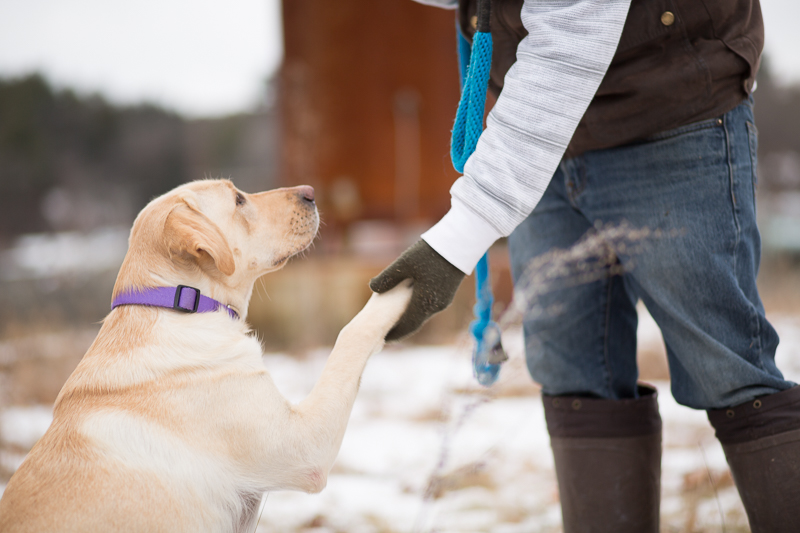 For the friends and family of little miss Benelli, you are welcome to order prints in your Client Lounge Gallery.
Simply enter your password provided and you can order regular / large format prints; in color / black and white, YOU DECIDE!
Nicole J. Perry // NJP Creative is located in Walpole, New Hampshire.
In order to offer exceptional service to my clients, I offer a very limited number of sessions per month. I often book 2-3 months in advance, but do my best to accommodate immediate needs.
To reserve your session date, please fill out this form and submit!
Interested in your own memorable photography art for your furry friend?
If so, fill out the CONTACT FORM I have provided below! I look forward to hearing from you and meeting your special friend.
[contact-form to='nicole@nicolejperry.com' subject='Equine Photography Request!'][contact-field label='Name' type='name' required='1'/][contact-field label='Email' type='email' required='1'/][contact-field label='Cell Phone' type='text'/][contact-field label='How did you hear about Nicole / NJP Creative?' type='select' required='1′ options='—Select—,Google Search,A friend / referral,Facebook,Instagram,Twitter,Pinterest,Blog,I don%26#039;t remember.'/][contact-field label='What Type of Session Are You Interested In?' type='checkbox-multiple' required='1′ options='Equine,Senior,Family,Engagement,Dogs,Children,Other'/][contact-field label='If %26quot;other%26quot; please specify:' type='text'/][contact-field label='Where are you located?' type='text'/][contact-field label='Message' type='textarea' required='1'/][/contact-form]